Underwebtribes: on Artivism & Hacktivists
Share
Whether they want to create visibility, fight social injustice, recruit members, exert pressure or hack the websites of other communities that diametrically oppose their values, these Underwebtribes unite to 'combat'.
With the aim to shatter cultural stereotypes, the Art Hoe movement was started by QPOC (Queer Persons of Colour) to give a voice to creatives of all colours, in the most inclusive and positive ways possible. The Art Hoe movement allows throngs of gender nonconforming teens to portray themselves on their own terms, free from stereotypes and mediated preconceptions of their identities. By superimposing themselves in front of famed artworks to raise questions on the representation of people of colour in art, the collective's submission-based Instagram is an outlet for creative expression and justice.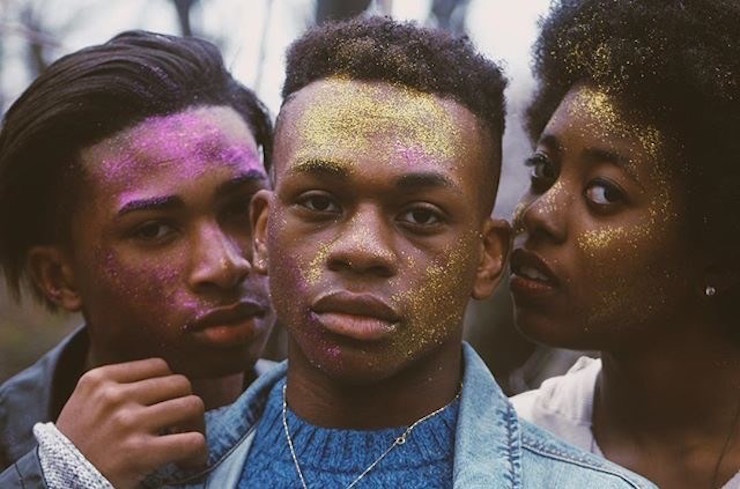 Picture: @paigology
The Argentinian feminist movement gained firm footing using the hashtag #NiUnaMenos. In doing so, they've managed to organise themselves very effectively, creating more justice for women and fighting domestic abuse and violence and other forms of injustice and inequality involving women.
The international hacktivist network Anonymous is operated by ethical hackers: computer and networking experts who systematically attempt to penetrate a computer system or network on behalf of its owners, with the purpose to track down security vulnerabilities before a malicious hacker has the possibility to exploit it. They also don't shy away from challenging malefic forces.
After the Orlando shooting which left 49 homosexuals dead in 2016, Anonymous members hijacked a number of ISIS Twitter accounts to replace their jihadist content with pro-LGBT messages and imagery. More recently they hacked dark web hosting site Freedom Hosting II as over 50% of the data stored on the their servers contained child pornography.
Knowing the communities youngsters are involved in or look up to is a first step to get them in motion. Get your dose of insights through one of our lectures or workshops on youth culture.